International Congress held at the University of Bern, 4-6 February 2016
The Society for the Exploration of EurAsia and the Institute for Archaeological Sciences, University of Bern, organised and held an archaeological conference at the University of Bern on 4-6 February 2016 exploring the following theme:
Urban cultures of Central Asia from the Bronze Age to the Karakhanids.
Learnings and conclusions from new archaeological investigations and discoveries.
The conference was highly successful with 35 archaeologists from Central Asia, Russia, Western Europe, the Middle East and the United States of America presenting papers based upon new archaeological investigations, surveys and discoveries. In geographical terms, the conference focused at Central Asia as comprising Afghanistan, Kazakhstan, Kyrgyzstan, Tajikistan, Turkmenistan, Uzbekistan and Southern Siberia.
A comprehensive monograph with the papers has been published in March 2019 at Harrassowitz, Wiesbaden.

https://www.harrassowitz-verlag.de/ENG/index.ahtml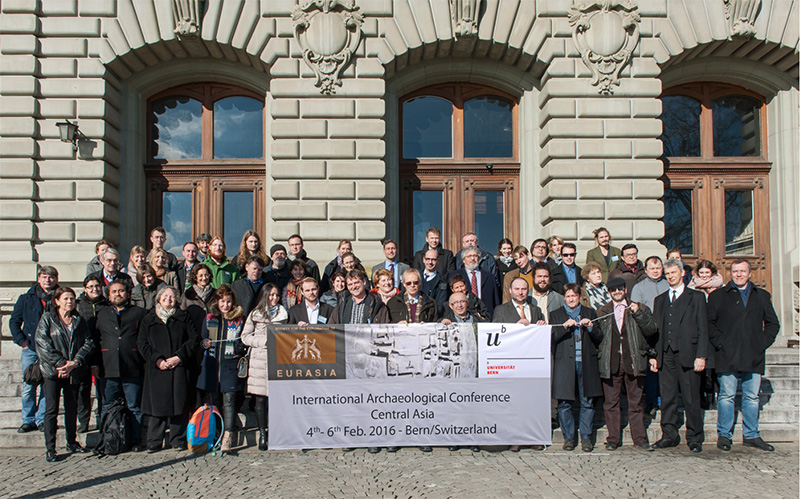 >> All abstracts of the conference (pdf)